How to Import Small Water Pumps from China
Estimated Reading Time: 12 minutes
The small water pump can provide more and more flow and pressure with technology development. In addition, its optional intelligent control circuit makes it can perfectly match its parent equipment system.
Due to the above features, it is used in increasingly manufacturing industries worldwide today. Today we will talk about how to import small water pumps from the world's factory – China.
Why Import Small Water Pumps from China
"Made in China" is a mark that you can see everywhere in the world now. China produces things better and faster with a competitive price based on the past 40 years of development of its manufacturing. Importing small water pumps from China has the following benefits:
The price of small water pumps from China is competitive due to the complete manufacturing industry chain and low labor costs in China.
China is the manufacturing center of the world. Unlike Vietnam and other Southeast Asian countries, China's manufacturing industry has experienced full development for decades, and the product quality has been proven worldwide.
Due to being close to the supply chain, production in China is very fast. You will see the product sample two weeks later or earlier when you confirm your modification requirements or even a new design.
Also based on the supply chain advantages, China's small water pump manufacturers can provide almost any kind of Custom Service such as Operational Voltage, Labels & Packaging, Cable Length, Type of Plug, Pump Design, Change Materials, etc.
Fully meet your requirements
Whether from the price or the types of water pumps, China's small water pumps can fully meet your requirements. You can find very cheap standard small water pumps or super high-quality small water pumps at an affordable price in China. And you can find almost all types of small water pumps in China. Click here to learn about all water pump types.
Where to Find Water Pumps to Import in China
Zhejiang and Guangdong are the two provinces with the most developed manufacturing industries in China. Both play a significant role in China's export and are familiar to most foreign importers. Most of the small water pump factories are in these two provinces.
Zhejiang province is the most important light industrial manufacturing area located east of China Mainland. The well-known industries in Zhejiang Province include automobiles, toys, hardware, plastics, footwear, clothing, etc.
There are more than 3,000 pump factories in Daxi Town, Wenling City, Zhejiang Province, producing more than 30 million unit pumps each year, known as the hometown of water pumps in China. But most of these companies are producing traditional large-scale metal water pumps, not the small water pumps we will discuss today.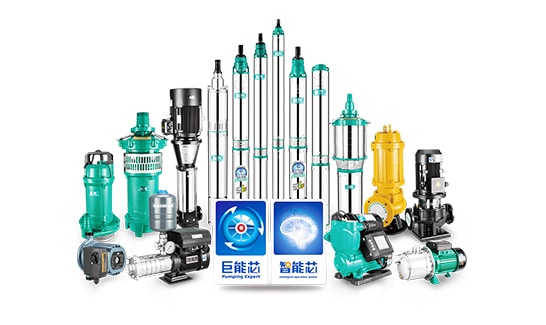 In fact, the development of small water pumps in Zhejiang is slightly later than that in Guangdong. Small water pump manufacturers in Zhejiang Province are mainly located in Taizhou, Ningbo, and Yuyao.
Like traditional pump companies, these small pump factories try to win the market with price and mass production. As a result, they cannot invest heavily in quality and R&D. It is also difficult for them to provide deep customization services for flexible orders.
You can purchase the low prices of the standard small AC water pumps, diaphragm pumps, peristaltic pumps, etc., produced by Zhejiang small water pump manufacturers.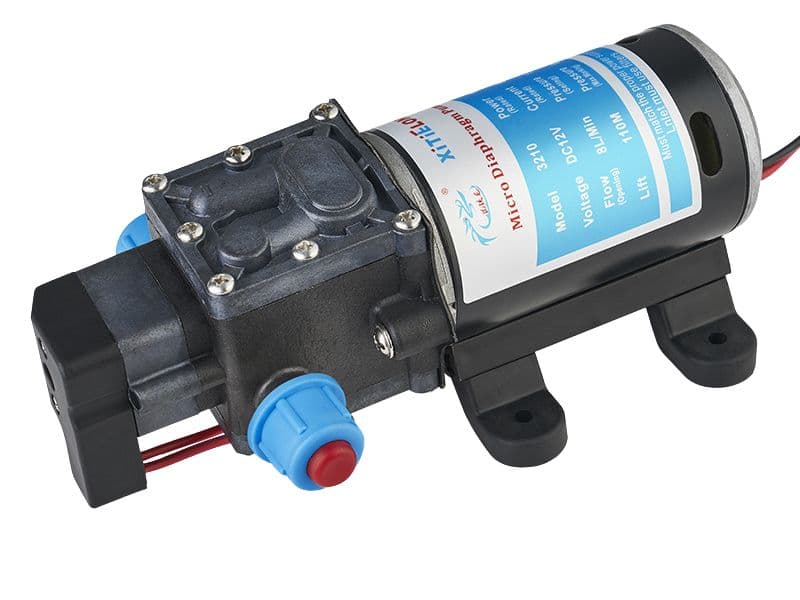 Guandong province is another important manufacturing area located in the south of China. In 2021, Guangdong's GDP is 12 trillion yuan (nearly 2 trillion US dollars). If we use Guangdong's GDP to rank in the world, it can probably be ranked 8th in the world, slightly lower than France.
As one of the most important manufacturing cities in Guangdong Province, Shenzhen today is known as the world's electronics capital. 90% of the world's electronics are made at least in part in this city.
However, the earliest small water pump companies were not in Shenzhen but Zhongshan. Jebao pump should be the most famous Chinese small water pump brand in past decades. In the past, Jebao's small AC water pumps occupied a significant market share for a long time with low prices and good quality.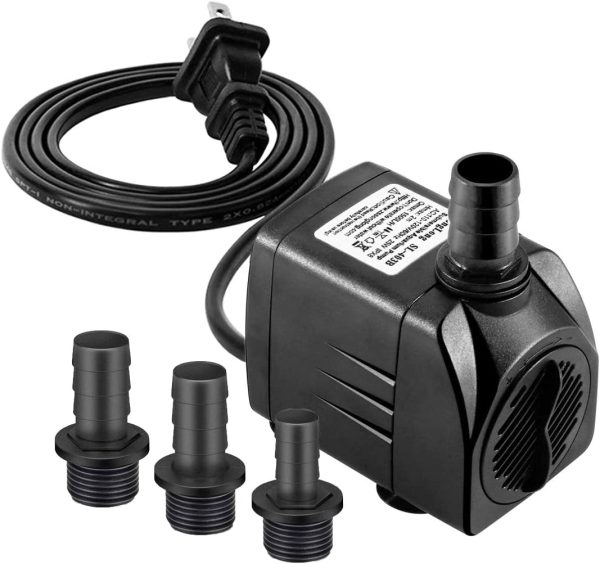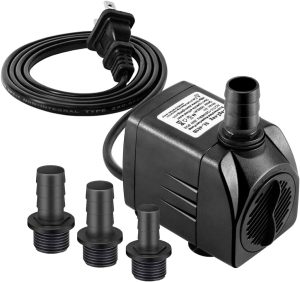 But Jebao is not the best. One problem is its investment in R&D is not been enough for many years. Jebao has mainly focused on AC pumps with less stringent quality requirements.
Its products are popular in price-sensitive countries and regions. However, it can't meet the requirements for durability and reliability, as well as low noise in the circulation system of equipment.
Shenzhen's small water pump manufacturing industry developed rapidly based on its solid electronic product supply chain in the past ten years. A new type of small pump called brushless DC water pump was developed and produced. It overcomes the shortcomings of many traditional pumps and is applied to more and more fields. Check out more information about the brushless DC pump here.
Brushless DC pump has many advantages compared to small AC pumps and brushed DC pumps:
Higher rated head in same power consumption (not more rated flow rate, just higher pressure, but it will affect pump's actual flow rate at a certain height)
Super durability and reliability, a longer lifespan for Continuous Running
More compact size, lower noise
Low working voltage, No sparks, more safety
Therefore, it is widely used in circulation systems as the core component to protect machines. It is also used in other scenarios where security and reliability are becoming increasingly important.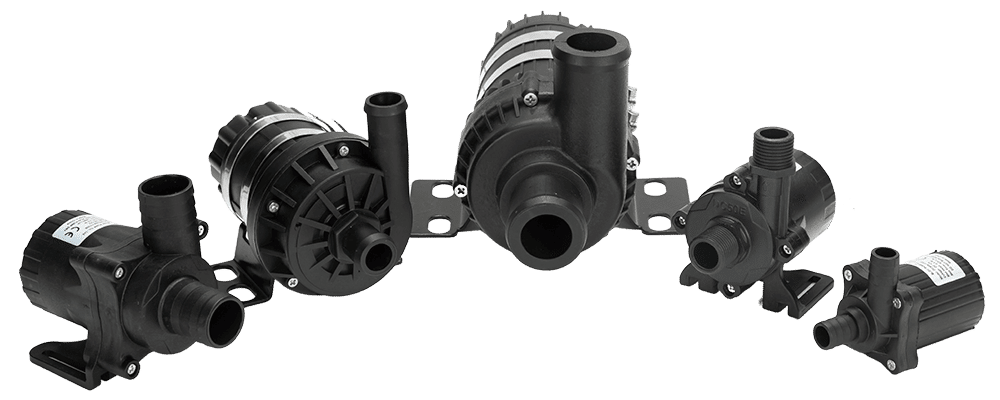 How to Find a Pump Manufacturer that can Meet Your Needs?
Avoid purchasing directly from Alibaba
Yes, Alibaba is the biggest b2b platform in the world where you can buy anything made in China. But I don't suggest you purchase small water pumps in bulk from Alibaba. The reasons are as follows:
First, most of the sellers here are traders rather than manufacturers.
Second, there are no professional engineer-turned-salespeople here.
Once upon a time, Alibaba's ranking rule was that whoever published more products would rank higher. So the sales of trading companies mechanically copy and paste product information to the platforms. As a result, the product information is a lot of repetitive garbage created for ranking purposes.
When you spend a lot of time finding the product you're looking for, you may end up with outdated or even incorrect product information. Therefore, I wouldn't recommend buying small water pumps in bulk from any third-party platform like Alibaba but directly from the actual manufacturer.
Inquire with technical questions
You have to communicate with your technician before purchasing and then consult the engineer-turned-sales with technical questions. The advantage is to ensure that the pump you buy can fully meet your needs, and the second is to ensure that the supplier is not a trading company but an actual manufacturer. Some points you should pay attention to choose the right water pump.
Proposing customized service requirements
Flexible customization of small orders is a headache for traders but will be welcomed by manufacturers. A small water pump manufacturer like us – BLDC PUMP, is very pleased to serve as a stepping stone to help start-ups grow from "Zero to One." It starts with providing a comprehensive and flexible OEM/ODM solution and ends with building a solid long-term partnership.
Click the "Contact Us" button at the bottom to submit your requests.
Purchase customized samples for testing if necessary
If your pump is used in a circulation system to protect the machine's core components, you must buy a customized pump that meets your requirements (not a standard model). You can only use pumps in batches in a project after long-term reliability and durability testing. It can protect your equipment and, in turn, protect your brand and business reputation.
Detailed Process of Importing Small Water Pumps from China
Google is the best channel to find Chinese suppliers.
As mentioned above, you should avoid buying products directly from third-party b2b platforms because most of the traffic to this platform comes from Google. For example, in recent years, Alibaba has spent a lot of money buying ads from Google to drive traffic. So, why don't you search from Google directly?
Instead of searching for the product name directly, you can search for technical issues with the product. It will help you filter out some traders. An actual manufacturer usually has a specialized team to provide a complete solution instead of just selling you products.
Communication and Negotiation
For the pump, the crucial thing must be whether it can fully meet your needs, including its quality and functionality. So, again, it would be best if you talked to a tech-savvy salesperson.
After technical details are confirmed, you should continue communicating and negotiating on price, delivery, and after-sales issues.
The first purpose of purchasing a sample is to determine whether it can fully match your system's requirements. The second purpose is to evaluate the quality of mass production. We recommend that purchasing multiple customized samples to assess.
Place formal order and establish long-term cooperative relationships
Once samples are confirmed, you could place formal orders from small quantities and gradually increase until a solid long-term relationship is established.
Tell us your requests to get solution. Let's push things forward.