China Top-level Aquarium Manufacturer
We take pride in supplying our clients with world-class and high-quality standard and flexible custom-made Aquarium products.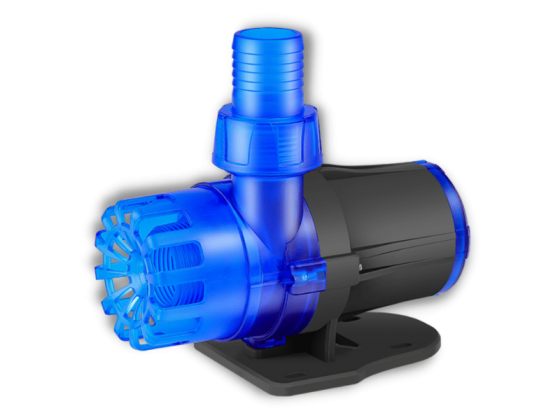 RoHS | CE LVD | CE EMC | Piece by Piece Inspection
Focused on BLDC Water Pump
OEM for many Global Brands
Regular Aquarium Water Pumps
We have developed two popular series of aquarium water pumps to meet some customers' general needs and higher requirements.
Unlike standard DC aquarium pumps and AC aquarium pumps, our brushless DC aquarium water pumps use brushless, sensorless, and sine wave control technology, making our pumps more potent with a very compact size and absolutely quiet.
Please note that we already have many agents in various regions and countries around the world. So, you may have seen our pumps and couldn't join us as an agent in your area.
But we have powerful design capabilities to design your own pump and send you samples quickly. We have developed 100+ aquarium pump molds for our customers in our mold factory.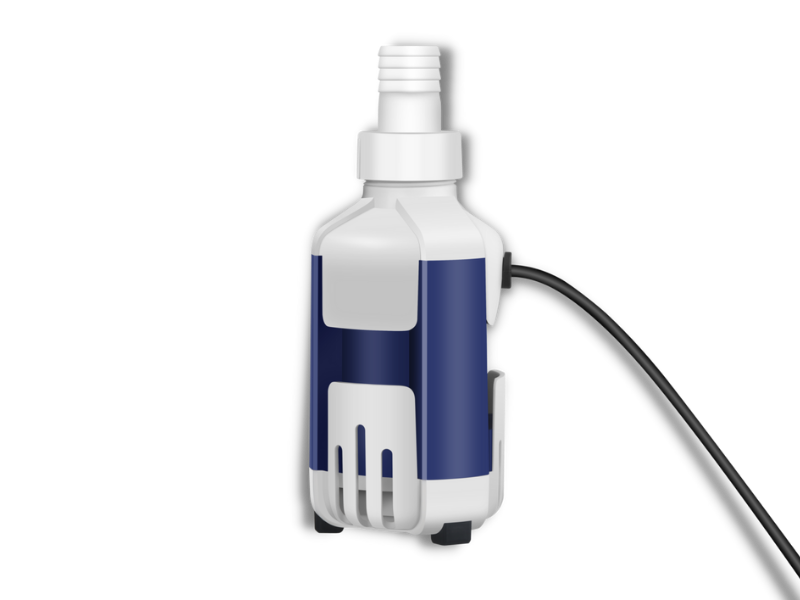 Bottom-Suction Submersible Pump
The bottom suction submersible pump is DC 12v or 24v aquarium water pump for draining fish tank water. Compared to a regular aquarium circulation pump, it can drain the water level as low as 1cm height with the same high efficiency.
Based on the unique structure, the rotor cavity was constantly washed by water, helping dissipate heat and prevent limescale and impurity precipitation.
Slim Pro has supermini dimensions compared to other traditional wavemakers but powerful capabilities. The three sub-series diameters are 48mm, 58mm, and 72mm. And the max flow rate of them are 8000L/H, 15000L/H, and 25000L/H.
It has a flexible and adjustable angle. There are three types of net cover sold with the product to make different waves.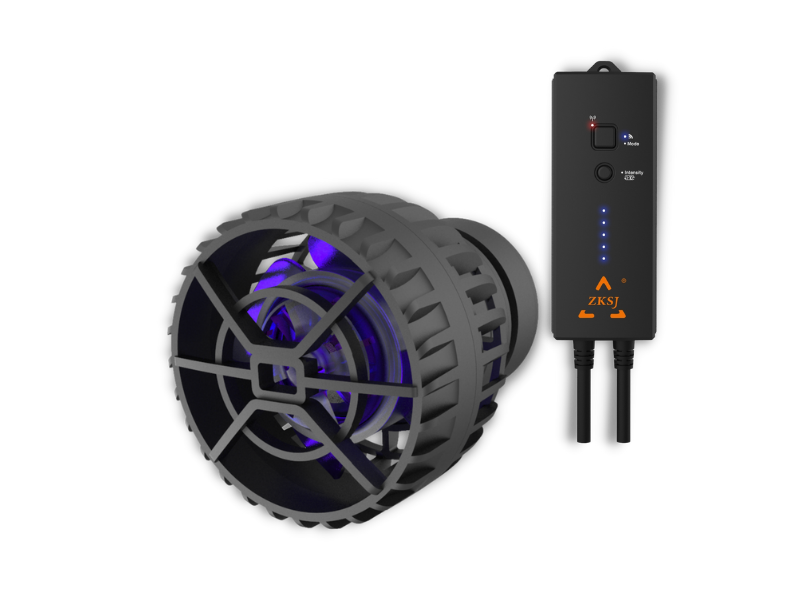 In addition to regular aquarium water pumps, bottom-suction submersible pumps, and wavemakers, we vigorously expanded our product lines including protein skimmers, heating rods, germicidal lamps, fish tanks UPS, and moveable thermographs, etc., to meet our customer's growing demands.
Why choose our aquarium products?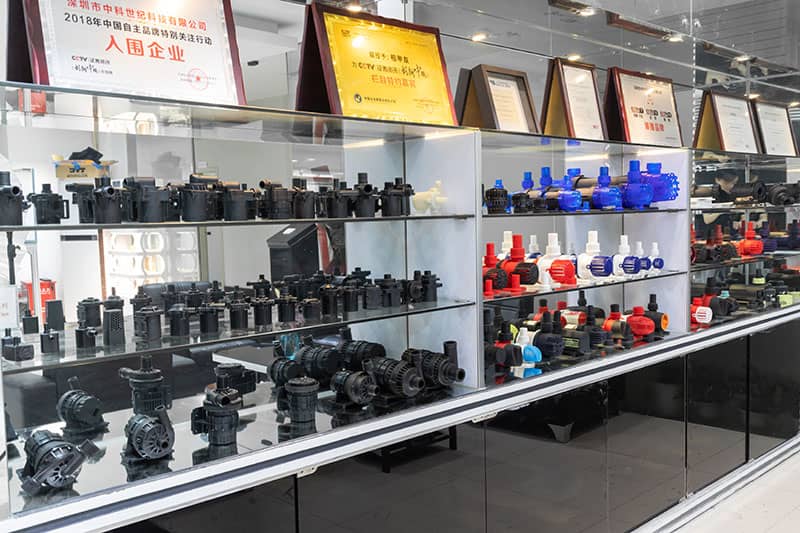 Continuous Innovation For World-Class Quality
From designing, research, and material selection, down to manufacturing and upgrades, we drive to innovate and improve our products constantly.
Thousands of times of product upgrades, including but not limited to:
Noise Management
Performance Improvement
Upgrading of new Materials
Flexible OEM/ODM Solution
Flexible Customized Service depends on our skilled design & engineering team. We provide one-stop, customized services from design, R&D, and fast sample delivery, to mass production.
We have provided OEM services for 30+ global brands.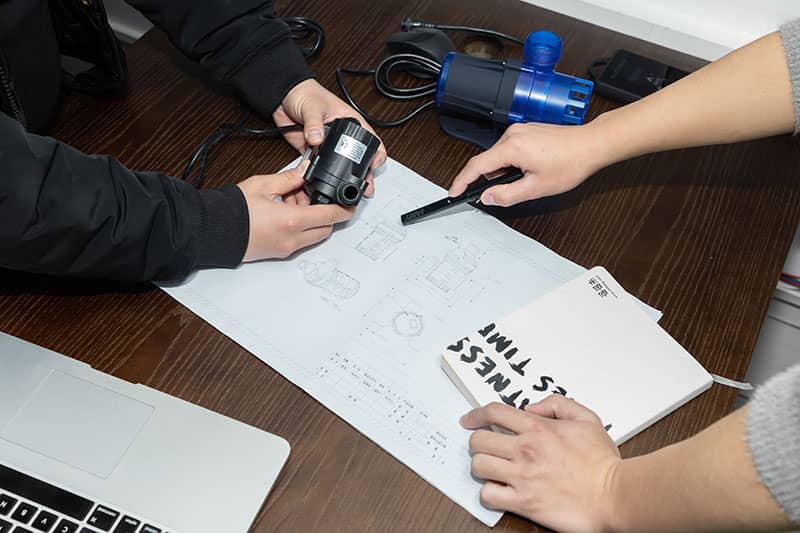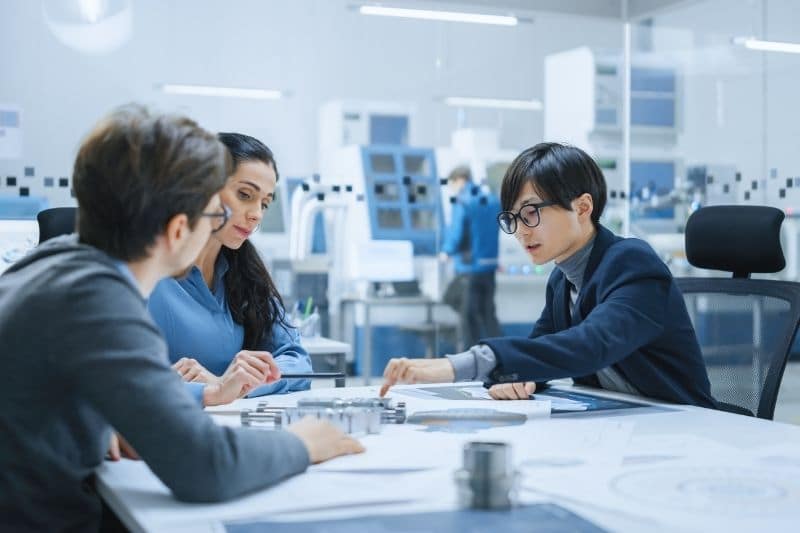 Professional Consultation & Complete After-Sales Services
We provide you with a comprehensive pre-consultation and after-sales service instead of only selling a product.
Professional consultation provides you with the correct information and specifications you may need to complete an upcoming project.
Our service does not end with product delivery. After-sales helped our customers and also made us more and more professional.
Catch A Sight of Our Factory
Tell us your requests to get solution. Let's push things forward.