DC Low voltage operation, Safe and Reliable

Three-phase, Brushless and Sensorless, Sine wave control

Eliminate high-frequency electromagnetic noise, smooth and silent

The pump body and the drive circuit board can be separated for high temperature resistance

Magnetic isolation design, leakage proof, waterproof grade IP68

Acid, alkali and salt corrosion resistance, oil resistance, organic solvents and other liquid media (consult in advance)

Constant power can be customized (for example, 12V 80W water pump, Constant Power 80W with voltage varying between 12v-24v)

Constant speed can be customized (keep the speed unchanged when the load changes)

Dry running protection and Stuck protection based on accurate current detection (Specific protection programs can be customized)

Soft start eliminates the peak current during pump start-up

Suitable for high-frequency start-stop applications such as music fountain

MPPT function can be customized for solar power supply to avoid poor startup when the light is weak

The pump and pump control system can be customized for various application environment requirements
About BLDC PUMP
We are focused on brushless DC water pump's R&D and production from 2009. A water pump manufacturer with about 100 highly technical, skilled employees in Shenzhen of China.
We've chosen to provide customers with comprehensive and flexible solutions according to customers' needs and win at the product quality.
Our passion lies in helping start-ups grow from "Zero to One." So if you have any questions need to discuss with our engineer-turned sales consultant, don't let anything stop you move forward.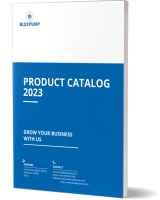 Get our full Product Catalog (PDF File)
Tell us your requests to get solution. Let's push things forward.