(Last Updated On: February 18, 2016)
When in the market looking for a water pump, the two main options you have to choose from are the DC water pump and AC water pump. The DC water pump comes highly recommended because when the 2 are compared it offers the most benefits. Before going into detail about this, it is important to note that the AC water pump normally runs out of a wall outlet or you have the option of using a card that turns it on and off with the computer. This means that if a person is not using the relay switches, the pump will be running 24/7. With the DC option however, you can run it off a PSU. This said some of the advantages you can get with the DC water pump include:
Safety
This is one of the main advantages of using this type of pump. It is designed to offer maximum safety thus you can be assured that you will not have any safety issues when operating the pump. The main reason for this is the fact that it normally uses low voltage power supply. This means that electrical shocks are something that you should not worry about.
Top notch features
The DC water pump also comes with a variety of great features that make it highly efficient. These include things such as adjustable speed, corrosion resistance and run dry capacity. There are also different types of pumps that you can choose from where you are allowed to choose the one that is most convenient for your needs.
Convenient and portable
Another advantage you can get from the DC water pump is the fact that they can be operated easily and conveniently. This means that anyone can do this without any complications. You can operate this straight from the battery. It can also be transported easily to your location of choice allowing you to utilize it in a manner that you wish.
Easy to control
With this kind of pump, you do not have to worry about how it will be controlled as they come with a controller that can be easily used to manage the speed. Studies also show that the DC water pump is also more efficient. This also comes with a soft start feature that enhances control.
Pretty quiet
Even when the pump produces a little bit of noise; this is not something that you should lose sleep over as you can easily go on with your daily routine without any major interruptions. This is one of the features that users appreciate about the pump as no one wants to be listening to loud noises when the pumps are in operation.
Cost effective
When you consider all the benefits that the DC water pump brings about, you will be surprised with the fact that you do not have to break the bank when you want to purchase it. This is because it is made available at highly affordable prices that you will not have a problem with. In addition to this, they are designed to last for a very long time allowing you to enjoy its use for years.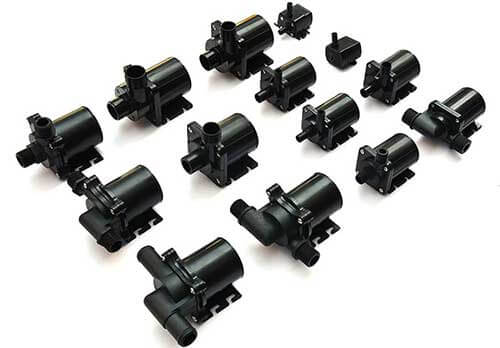 https://www.bldcpump.com/wp-content/uploads/2015/05/DC-Water-Pumps-Advantages.jpg
348
500
jarred
https://www.bldcpump.com/wp-content/uploads/2018/12/Logo-246x156.png
jarred
2014-10-03 14:43:45
2016-02-18 16:01:58
DC Water Pump's Advantages